Unofficial Anvia Watson XBMC plugin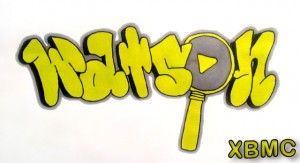 This is unofficial Watson XBMC KODI plugin.
Current version is 2.0.2, will be available soon through official repositories.
Note: Remember to set temporary and download directories permissions so that plugin can write into those dirs!
Features:
 Watch LiveTV
 Watch user recordings
 Search programs from last two weeks
Add programs to recordings
 Remove programs from recordings
 Save programs to local directory
Shortcut to watch movies from last two weeks and recordings
 Choose video save dir
 Check program plot
Some upcoming features:
 IMDB scraper for movies
 Trailer search for movies
Possibility to get EPG data from some other site than Watson
Get Watson account from here:
http://www.watson.fi/pctv/Info?page=pctvmaxi
Get KODI for your device here:
http://kodi.tv/download/
Watson plugin is installable via official XBMC/Kodi repositories ('Get addons…'), if you need to install it from zip file, you can download the file below.
Watson Plugin 2.0.2:
Screenshots:
Add-on list: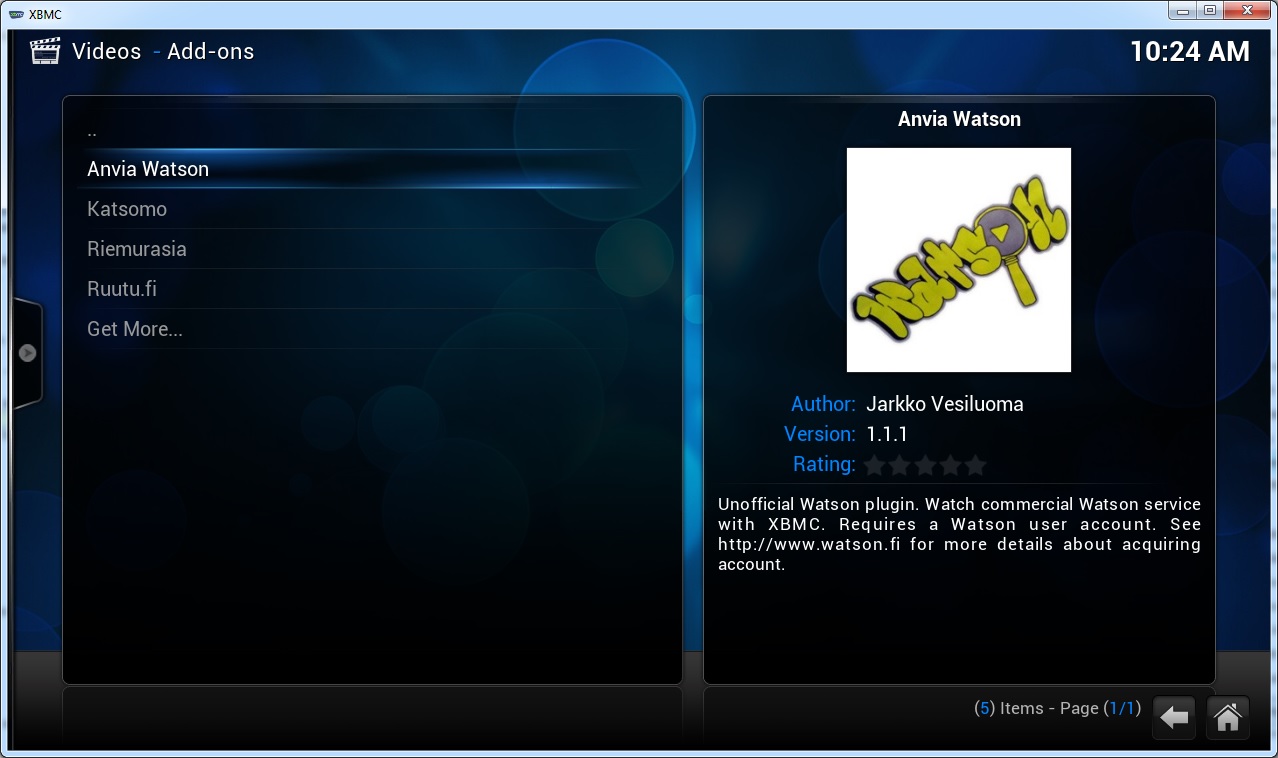 "Main" menu of Watson XBMC plugin: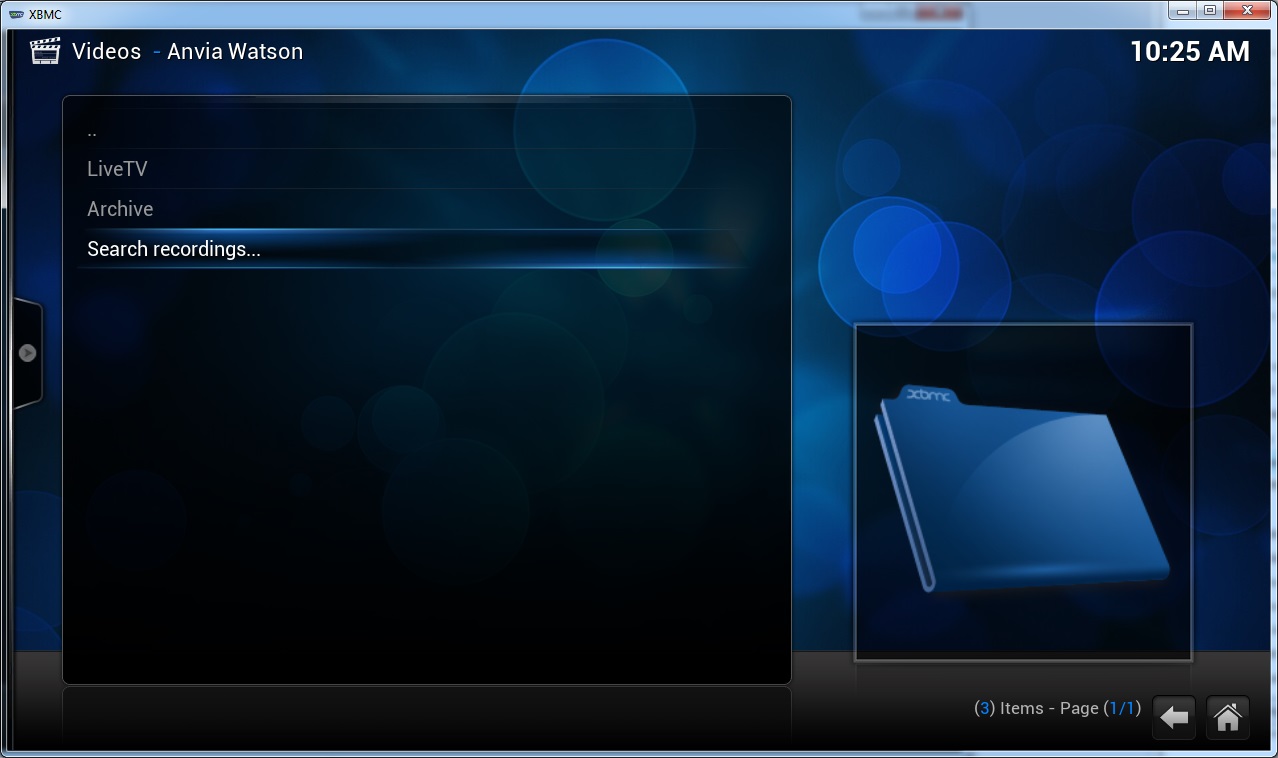 LiveTV menu: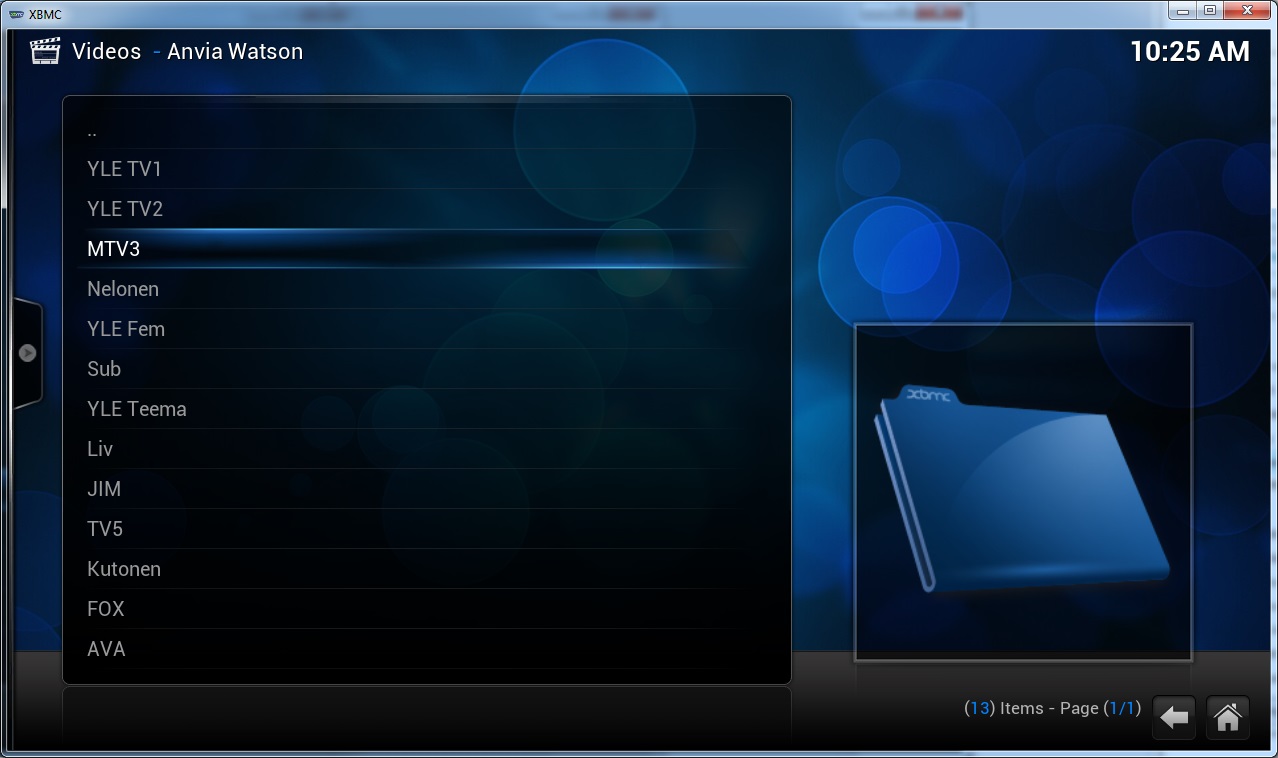 Acrhive menu that lists user recordings: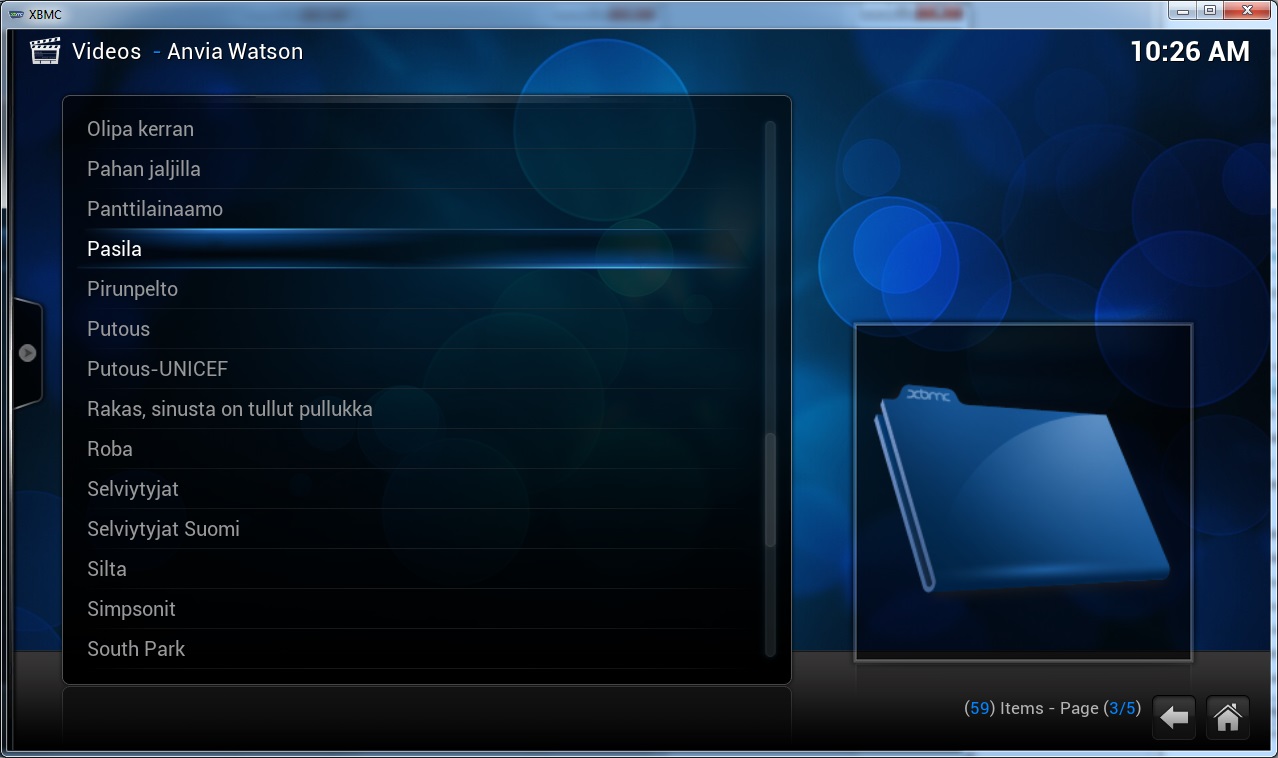 Episode listing for selected 'Pasila' series: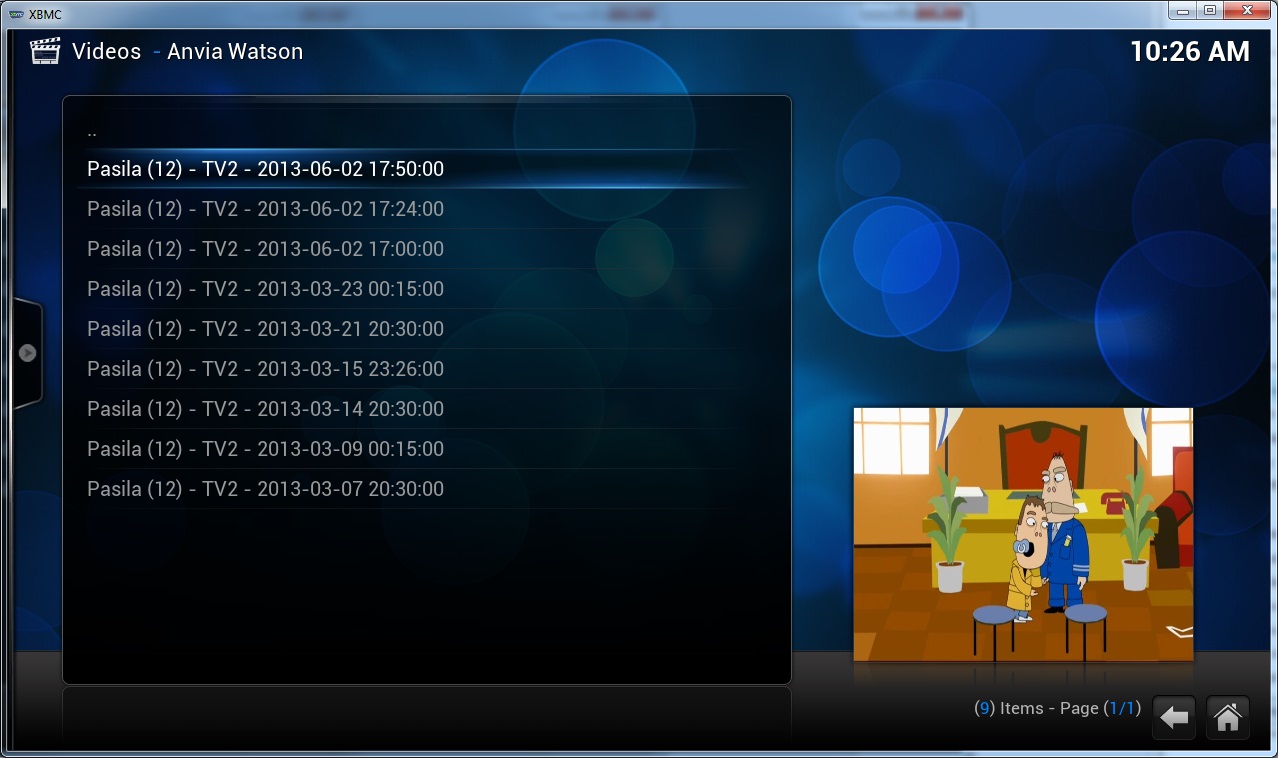 Right clicking brings context menu, from there users can download selected video, view episode plot and remove episode from recordings.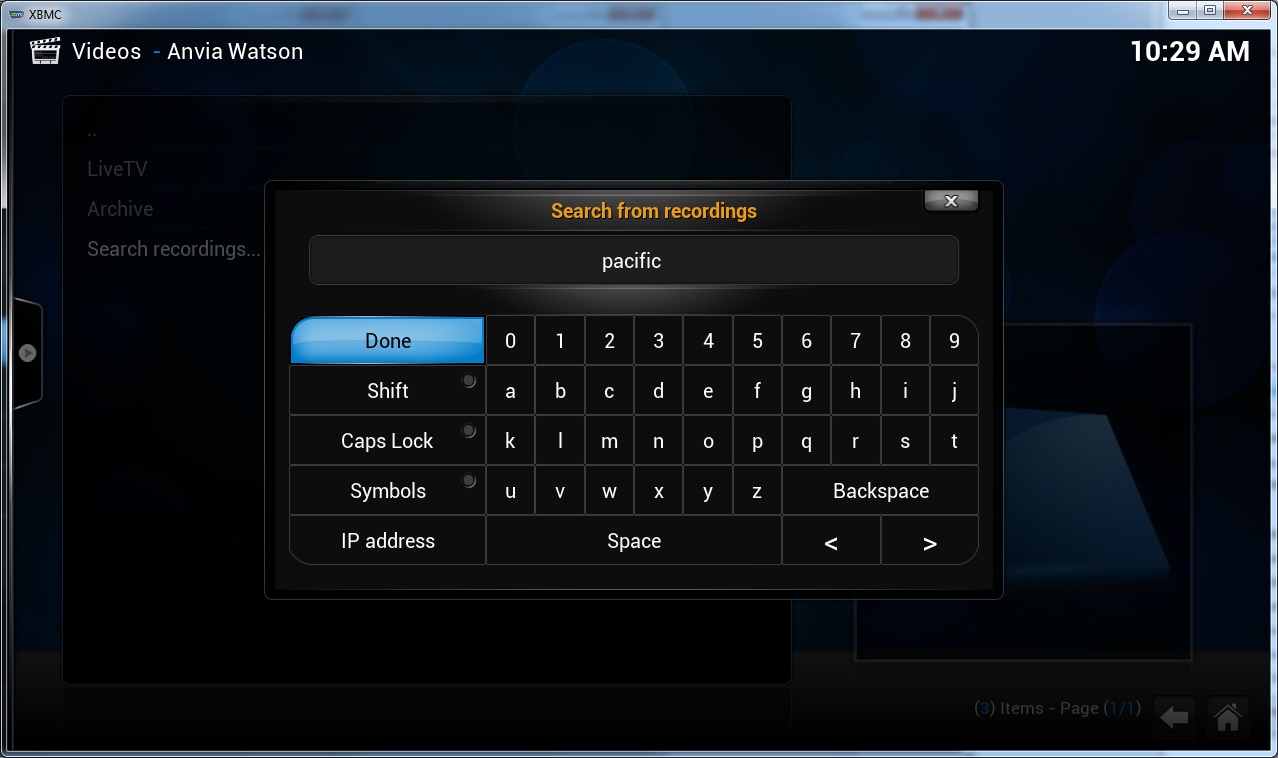 Plot for one episode of Pasila TV series.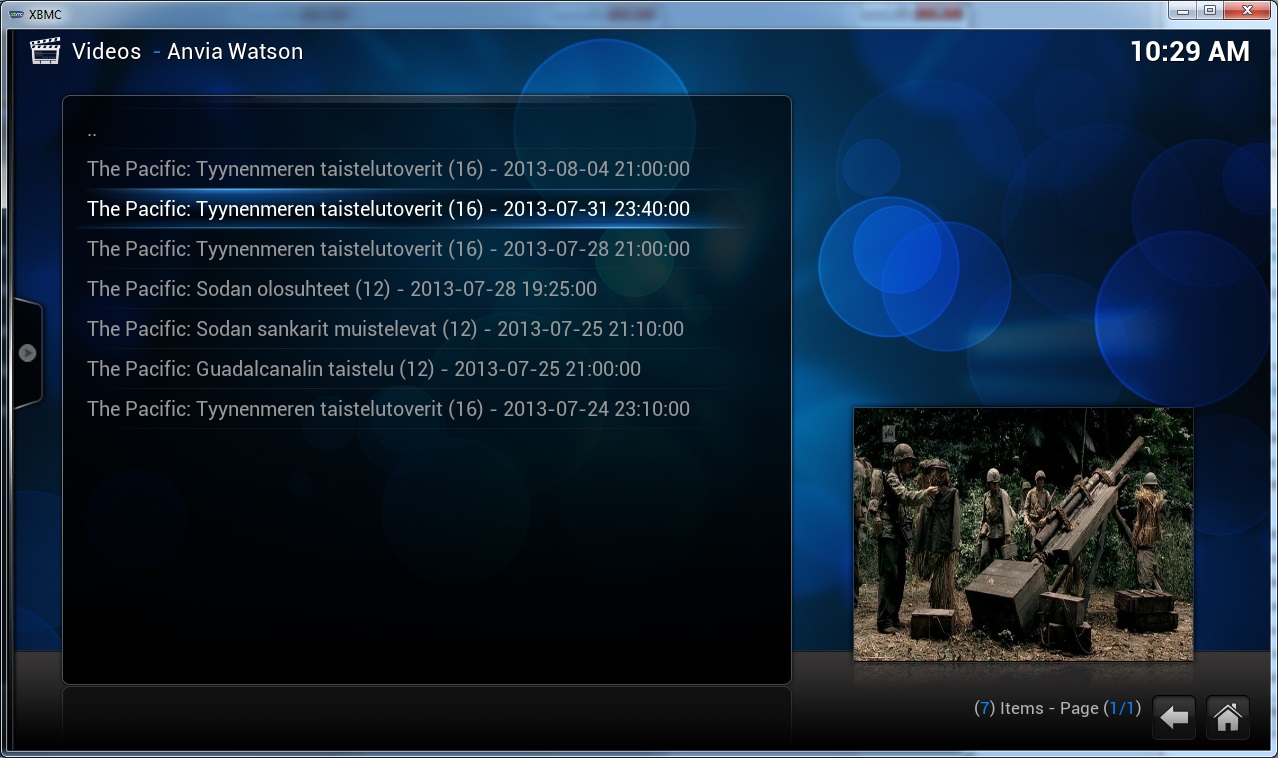 Users can also search from saved programs (also from programs that are not in users recordings)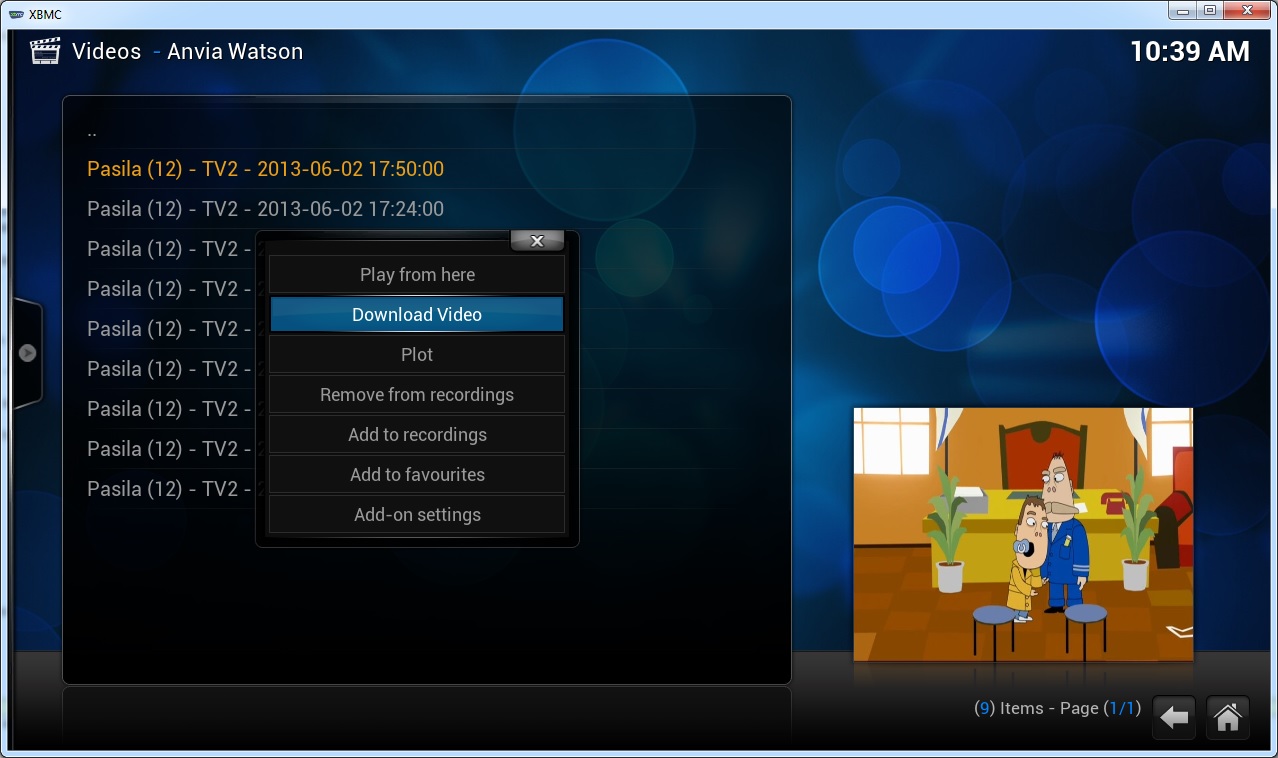 Search results with "pacific" string.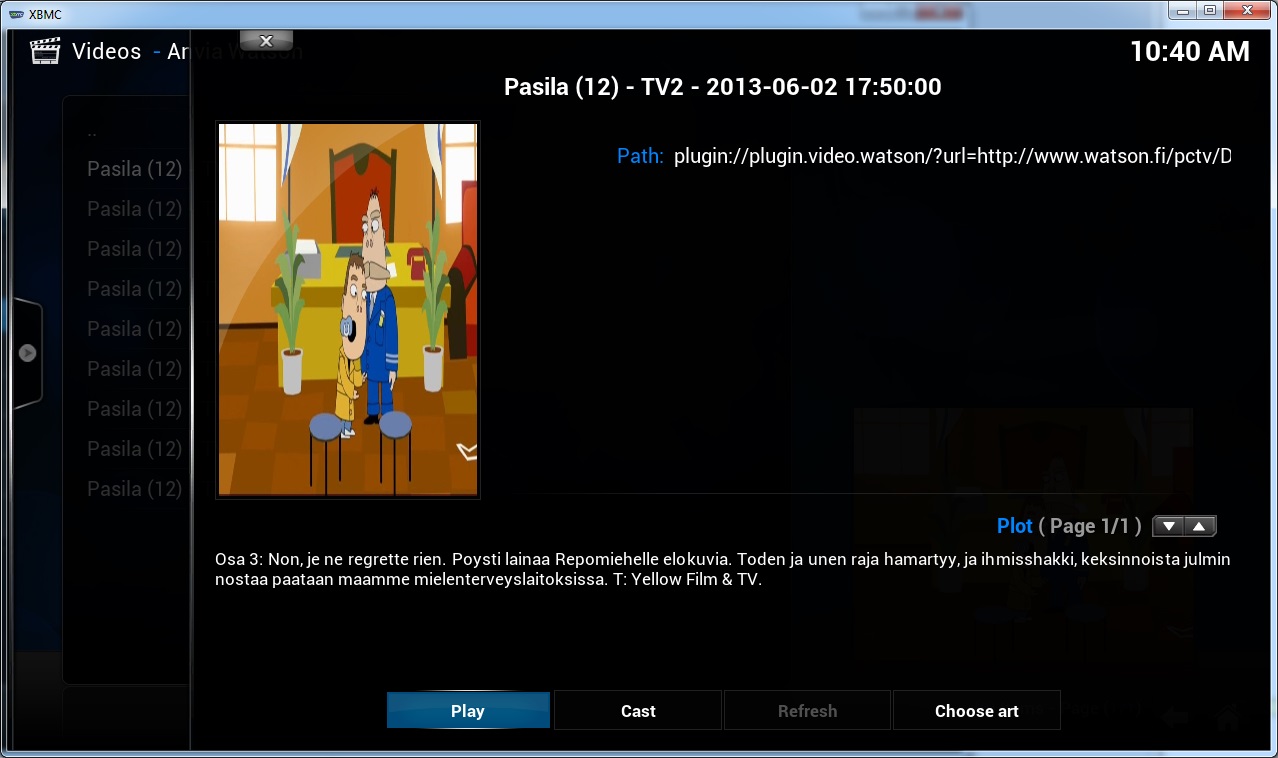 Programs can be added to recordings from search results.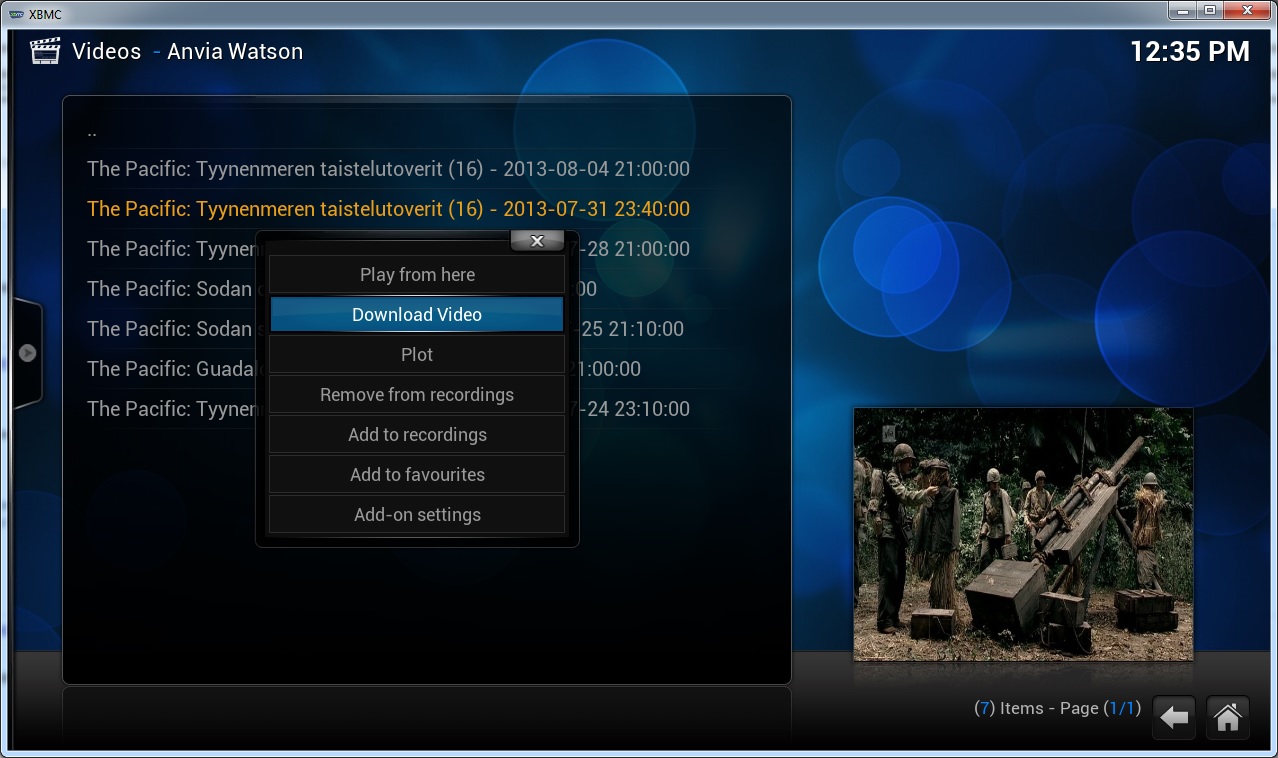 Changelog:
2.2.0 – Watson 2.2.0 release, LiveTV fixed, movies shortcut added, download fixed, tested to work on Kodi
2.1.2 – Watson 2.1.2 release, plugin fixed to work with recent updates.
2.0.1 – Watson 2.0 release, plugin fixed to work with new Watson.
1.1.1 – Download function improved, will now download to single file, some minor updates. New icon.
1.1.0 – Beta, programs can now be removed from recordings / favourites.
1.0.9 – Beta, Context menu to save program to recordings / favourites added, tmp dirs now selectable from settings
1.0.8 – Beta, Search for recordings added
1.0.7 – Beta, Download and Plot context menus added
1.0.6 – Beta, Minor fixes
1.0.5 – Beta, LiveTV added
1.0.4 – Pre-Alpha2, Video stop now fixed, started to code "LiveTV" option
1.0.3 – Pre-Alpha2, tmpfile location check (os-check)
1.0.2 – Pre-Alpha2, minor modifications
1.0.1 – Pre-Alpha2, modified menu structure
1.0.0 – Initial version for XBMC plugin